I thought the shows at New York were pretty good overall to be honest. I never suspected that I was somehow subconsciously bored... Until my eyes literally burst as the London collections started rolling out. Burst in the best possibly sense, of course. Maybe it's because I just came fresh out of Dressew (the fabric store) again, maybe it's because I had a Tim Horton's iced cap and the measly little amount of caffeine in said drink was already making my hands quiver, but I really, really loved what I was seeing.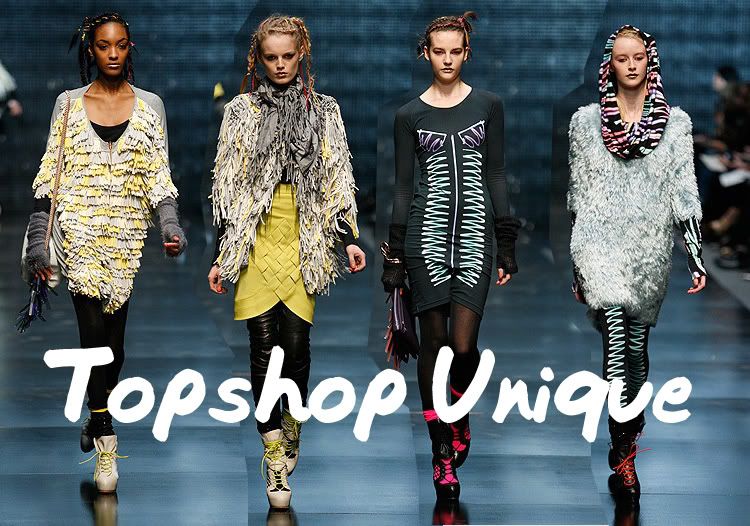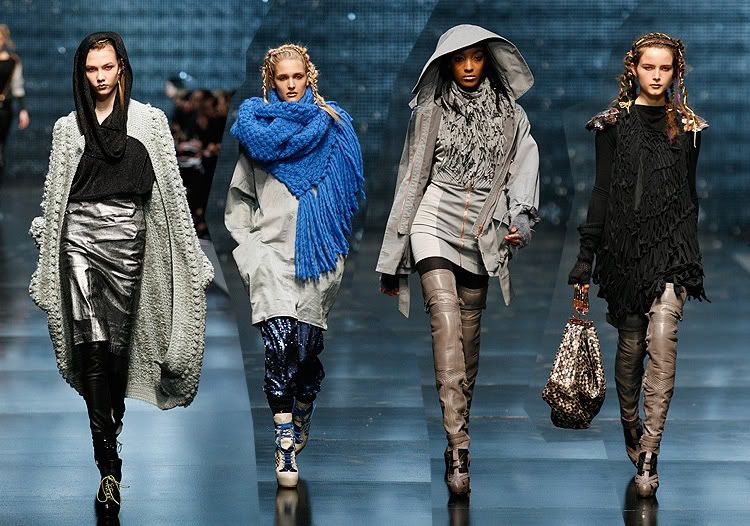 Topshop Unique... where do I begin? It's not sophisticated, it's not austere, it doesn't hold anything back, and it's just what I wanted to see. I love squiggly neon stripes zigzagging down leggings and dresses, the multitude of sequins, the thick fringe scarves and jackets, thigh-high boots (Rodarte or Topshop?)... It's a million diy projects just waiting to happen. I guess those who are already sick of nu-rave might be cringing, but you have to appreciate a collection so in-your-face it's unforgettable.
The contact-lenses the models sported at Ann-Sofie Back kind of spooked me, I admit. I didn't notice them until one particular model with bigger eyes came up and... a little yelp ensued. But moving on to the clothes, I rather like the ying-yang closure on the last coat, as well as the shredded sweater and dress. I once made a dream catcher in elementary school. I wonder if I could incorporate that into clothing somehow.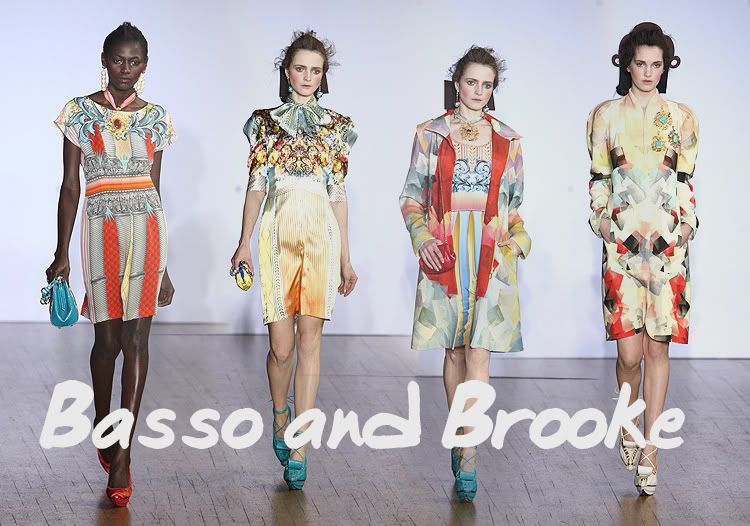 Basso and Brooke never cease to impress with their amazing patterns. I love the Baroque inspired motifs throughout the collection. Sometimes a great pattern almost eliminates the need for innovative cuts and other details. I'd love to wear one of these works of art just as they are.
I quite liked the sweater dresses at Armand Basi. He has inspired a DIY studding project. And these creeper-style shoes are everywhere now! All over the blogosphere, all over the runways. Looks like I caught on pretty late actually. A good practical trend, in my opinion.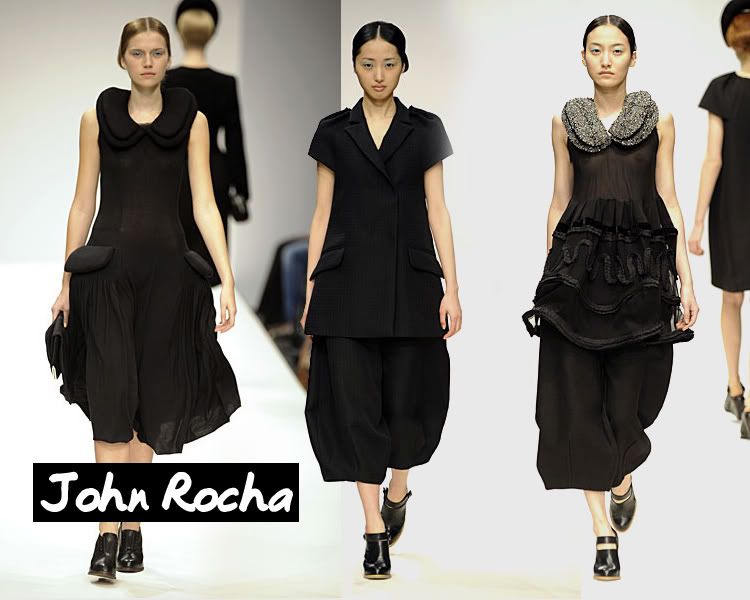 A great new silhouette debuted at John Rocha. The pants are very voluminous and bottom-heavy but I kind of like them. It feels a bit Japanese, like it could have been on a Limi Feu catwalk as well.
Phew! This was quite a long post by my standards. I'm more of the one-photo "Look at this! Isn't it pretty?" kind of blogger. Maybe it's the caffeine. I hope it was inspiring!