Alena Akhmadullina is a relatively new talent in the Paris fashion scene. The Saint Petersburg designer started her eponymous line in 2001, and debuted on the Paris runways in autumn 2005. I've honestly never heard the name before, but her fancifully illustrated dresses caught my eye this season. I am quite in love with the mythical looking birds, horses and dragons, but my favourite piece has to be the brilliantly sculpted vine dress.
Looking back through past collections on her
website
, I can tell that much progress has been made in these short few years. The knotted braces layered over floaty fabrics in the spring 09 collection are also particularly eye-catching. The site describes the Akhmadullina wardrobe as "a combination of Russian audacity and Paris sense of style. It is an independently bold but womanly seductive image." Aptly said, in my opinion. The balance of kookiness and beautiful construction in the clothes is just right.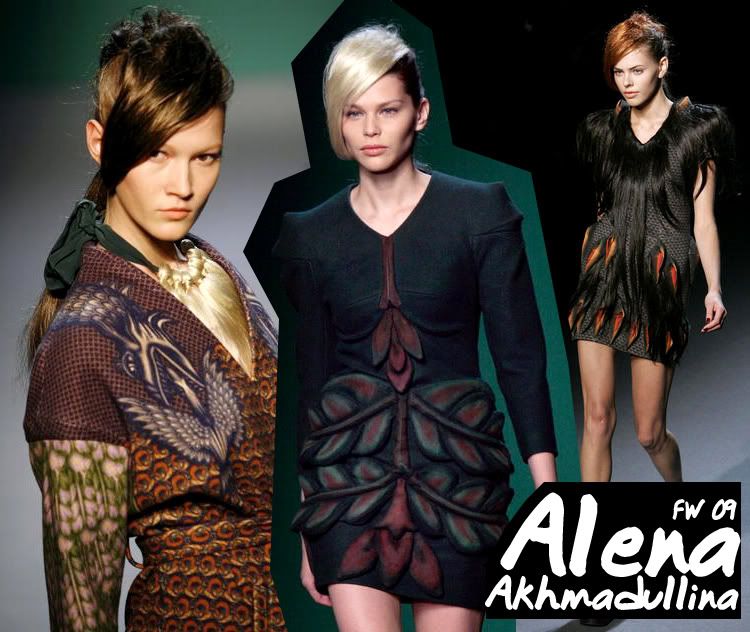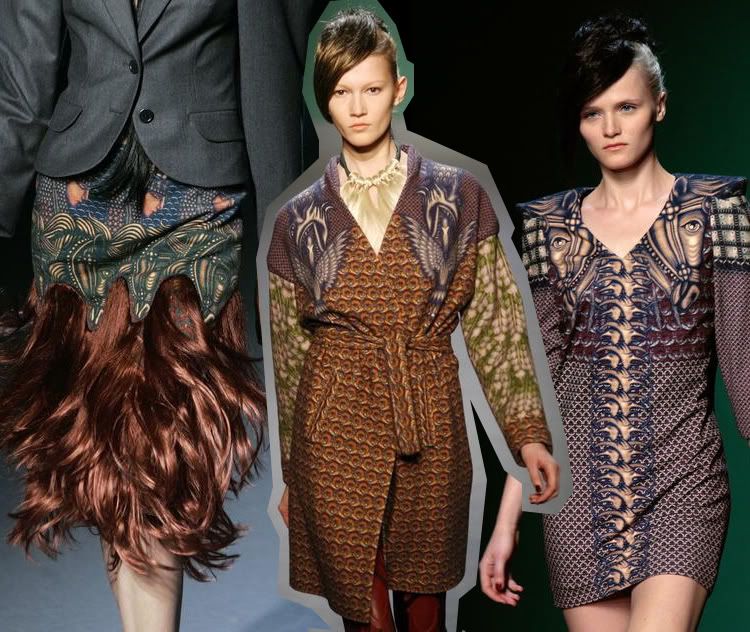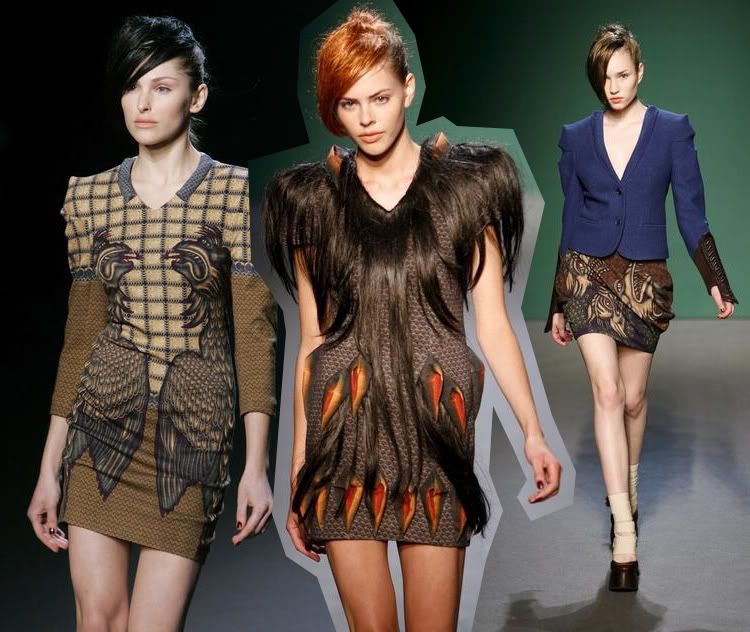 images via lesoir.be