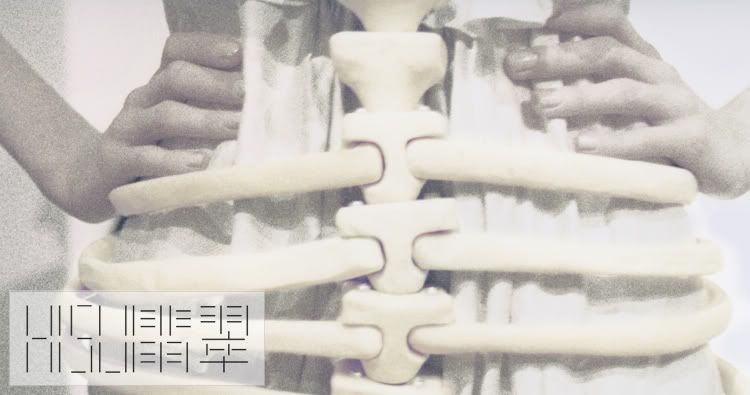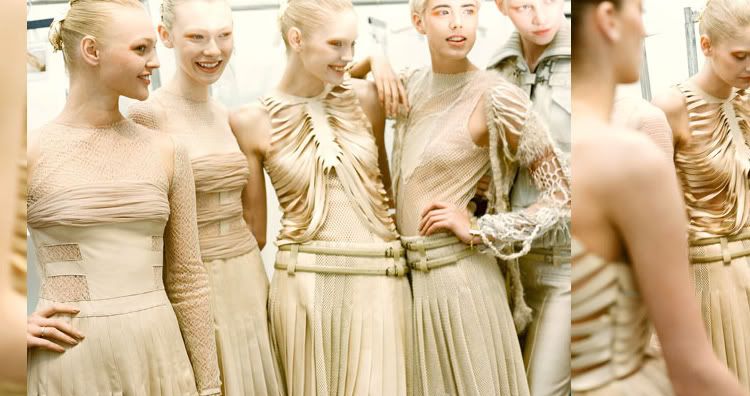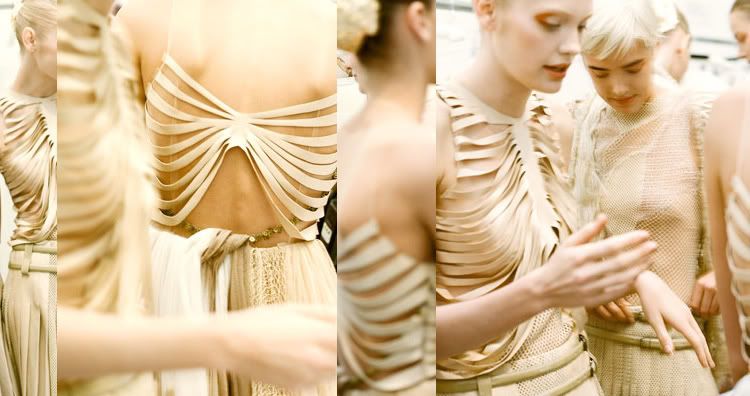 www.00s-s.com, rodarte.net
There may be a slight slowdown in the frequency of posts as I struggle through a few projects and start to prepare for finals. But so far, I'm keeping good pace so maybe this semester I won't be as overwhelmed as before? Here's hoping.
One of my favourite spring runway trends was the the exoskeleton look, as exemplified by Hisui and Rodarte above. The Hisui website annoyingly went down just as I was about to browse further today in search for more complementary images. Anyways, I am eagerly anticipating seeing photos of designer Hiroko Ito's fall collection for Hisui this Tokyo fashion week (now!). I might chalk up Rodarte's rib-cage tops to my summer diy list as the general shape doesn't look too difficult to duplicate. I can't wait to get finals over with this April so I can spend some time learning how to better use a sewing machine, since
Camille's
recent diy forays have left me longing for some creative time.