Tonight's the night I'm taking some time off from studying to go dancing! Granted, my French exam takes place early tomorrow morning so I'm feeling a bit anxious about staying out late but... The Presets are playing! Last time they came to Vancouver I didn't end up going and regretted it later when I heard their songs played outside of my home for the first time at a Sci-Fi club night. I won't be missing out again! Plus, as an added bonus, they've brought The Golden Filter with them on tour. Yep, no way I'm missing out.
So if you've noticed lately that my posts have been slowing down, it's because I've been studying French grammar like a madwoman hoping to have it all programmed into my brain by tomorrow morning so that, even if I'm tired, I can just turn on autopilot and plow through the exam.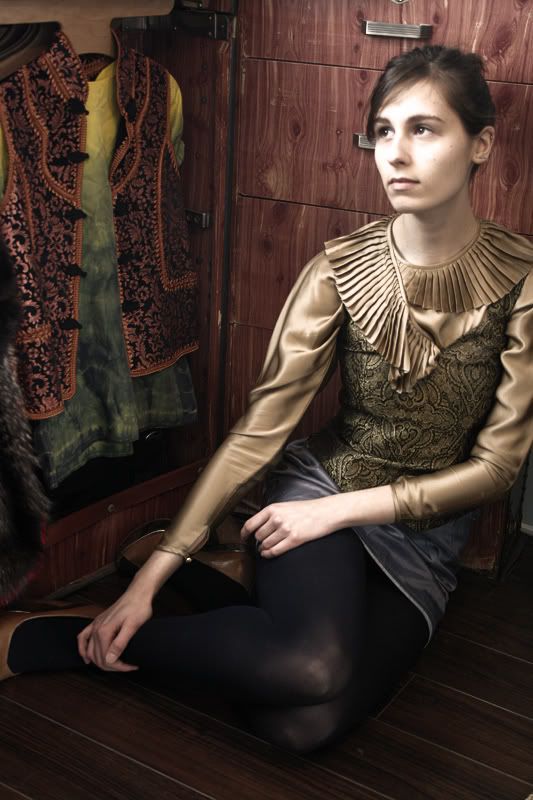 I've put together two potential outfits for tonight. In the first photo I'm wearing a thrifted gold top, vest, skirt turned inside out, and Aldo heels, and in the second I'm wearing a thrifted lace blouse, the same skirt, and Topshop heels. Although I'd really like to wear my little ode to gold for the Golden Filter, I think it will be much too hot and I don't want to stain the beautiful top. So I might go with outfit two instead. Nice and breezy.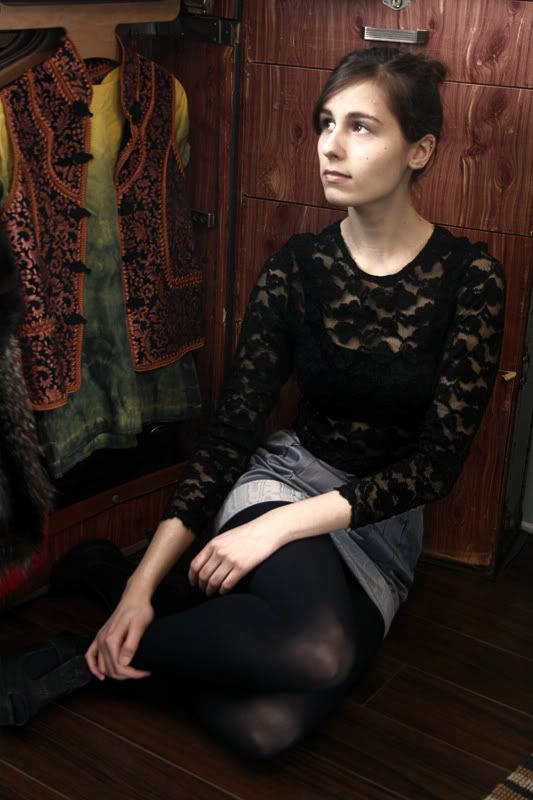 Taking photos of myself (and this time not in a mirror) makes me again think that I really need a lens that has a focusing ring with numbers on it! Or at least a remote control for the camera. I had so many problems getting the focus right for these two shots. They're still a bit off, but good enough.
Anyways, I suggest you turn off the TV, get off the computer, play the below songs very loudly, and dance to keep the world spinning!