As promised to Mej, here's the dress I wore in the clutch photo. I bought it last summer from a Zara store in Germany. It's a blatant Balenciaga copy but that doesn't diminish my love for it. The pattern is great fun to work with, but it also looks nice on its own. I'll be wearing this tonight with a black turtleneck and tights to see the my university's symphony orchestra play. Maybe I'll be a little overdressed, since it's a free show. Oh well.


Do not adjust your monitors! Those are not miniature chairs, it's just me, I'm a giant in heels. :P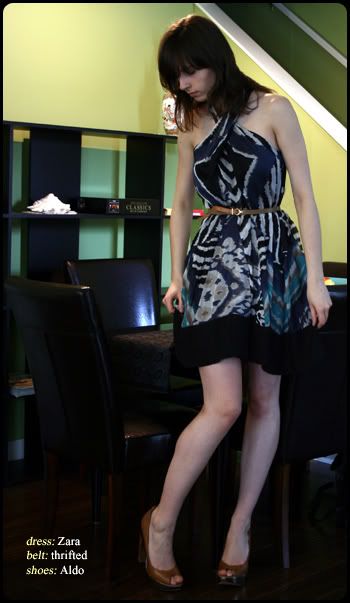 I promise that by the end of the month I'll find a better background to take photos against. Just need to move to the new house first.