If I could identify with any subculture now, it wouldn't be punk, or goth or grunge. It would be steampunk. What is steampunk? I think urbandictionary can answer this better than I can:

"Steampunk is a subgenre of speculative fiction, usually set in an anachronistic Victorian or quasi-Victorian alternate history setting. It could be described by the slogan "What the past would look like if the future had happened sooner." It includes fiction with science fiction, fantasy or horror themes."

So if you've seen movies like The League of Extraordinary Gentlemen, Van Helsing, Wild Wild West or the Time Machine, the combination of techno gadgets and 19th century style aesthetics pretty much encapsulates the look of steampunk.



Images from Rivkasmom at Etsy, and gypsymoon.com

I got to see Jack White and the Raconteurs gang in action a couple of summers ago and I had an AHA moment when I first heard about this subculture from thefashionspot. I like the Raconteurs' frequent references to the old west in their promo shots and cover art. The only concert t-shirt I ever bought was theirs, featuring a woman wearing her hair in a loose upsweep, a pirate-like eye-patch covering one eye.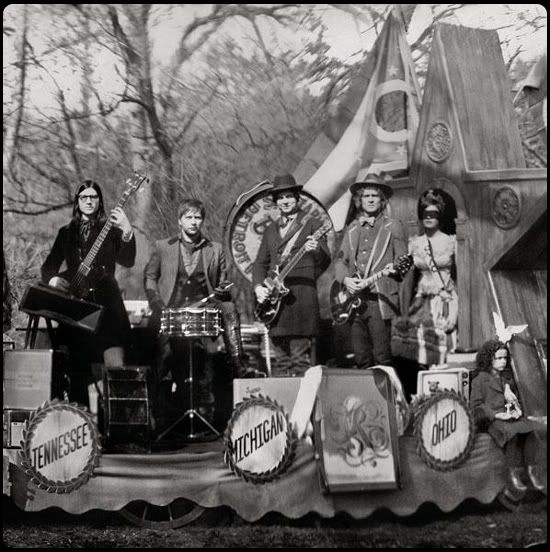 images from theraconteurs.com

So having all of this in mind, I was instantly struck by Aski Kataski's beautiful reworked designs. The clothes are made from antique materials from the 19th to the beginning of the 20th century. The designer was inspired by the nostalgia for his childhood home, and his clothes are refurbished memories taking on new forms for posterity.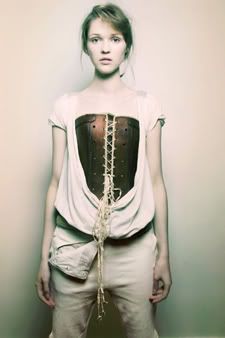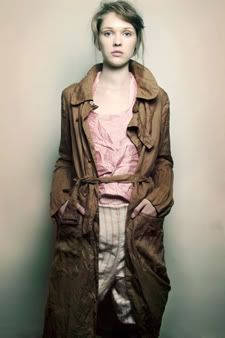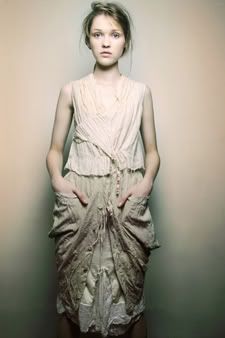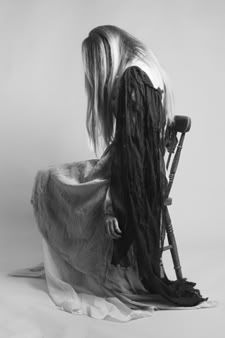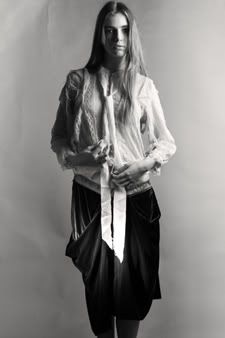 images from tfs.com

Where does this all fit in with me? Well, besides my tad obsession with layers and layers of draped white fabrics, lace, and military detailings, my room currently looks like it belongs to another century. It's not complete at the moment (I still need crown molding, a pair of bookshelves and a bedframe) but here's the work-in-progress: