Warning! This is a very image intensive post. I couldn't help myself.
My two favourite Milan collections had a very similar vibe. Marni never fails to make me salivate over its many colors, prints, textures, neck pieces, shoes and various other nicknacks that make Marni one of the standout collections of every season. Sarah Mower of style.com notes that this collection is "a cherry picker's bonanza full of pieces that lend themselves to myriad personal styles." Every fashion week I see stylish women wearing Marni in so many different ways. It's a little nutty but so workable. As for me, the beautiful neck pieces this season make me crave big statement pieces even more. It's too bad that nothing within my price range is big or bold enough.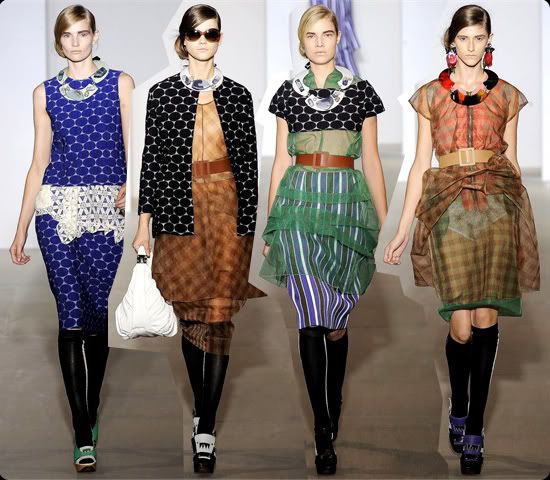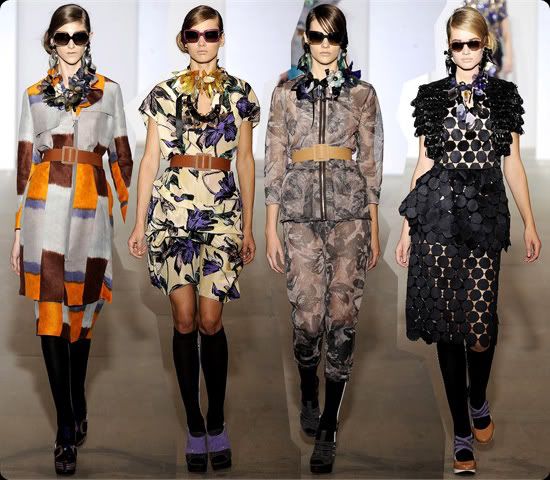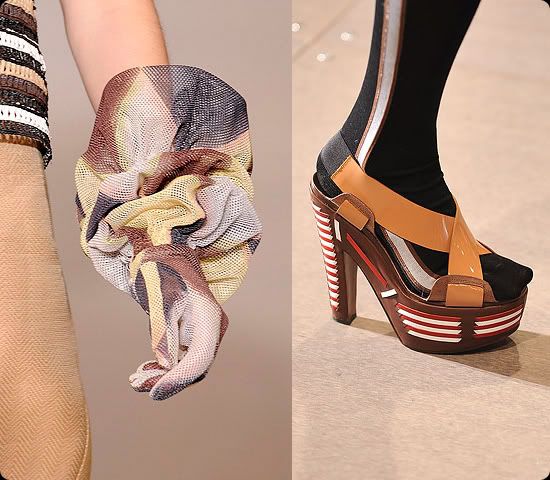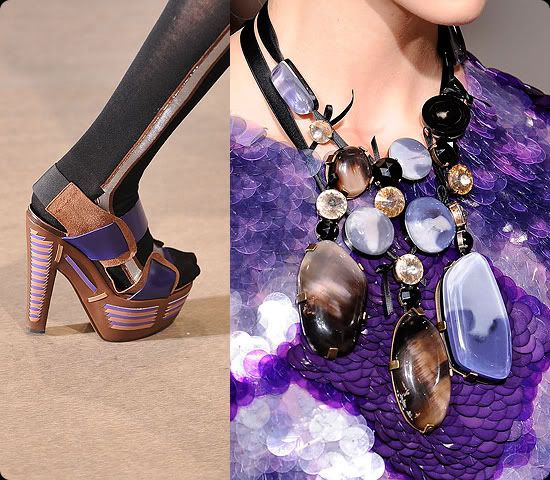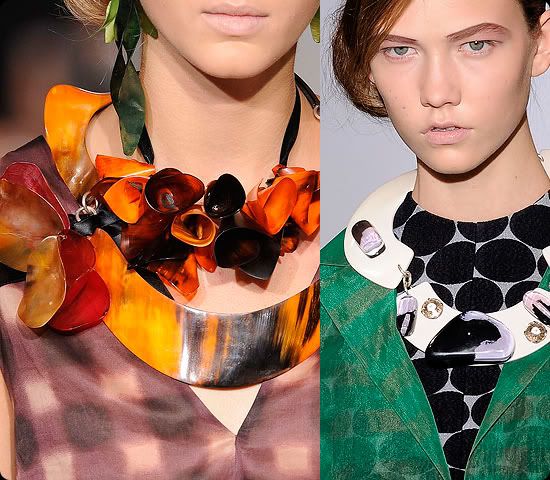 Images from style.com
My second favourite collection has officially transformed me into a Jonathan Saunders fangirl. Yep. I loved everything, head to toe, models to runway. And that's pretty rare for me. I'm always nitpicking over something or other. The biggest plus of all is that this would be something that my grandmother could easily whip up. All I have to do is find the right fabric combinations. I can't wait until my seamstress arrives from Romania! She's actually coming tonight! My boyfriend jokes that I'll be running my own personal grandma sweatshop downstairs. Not to worry! She's very well loved here.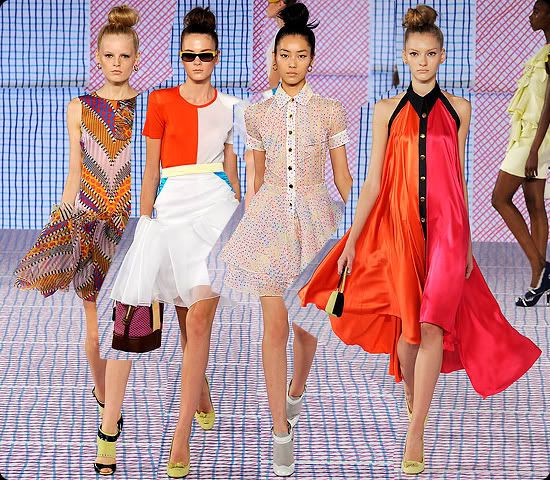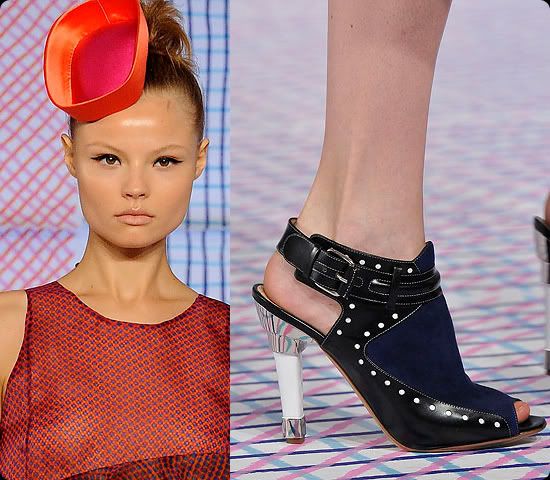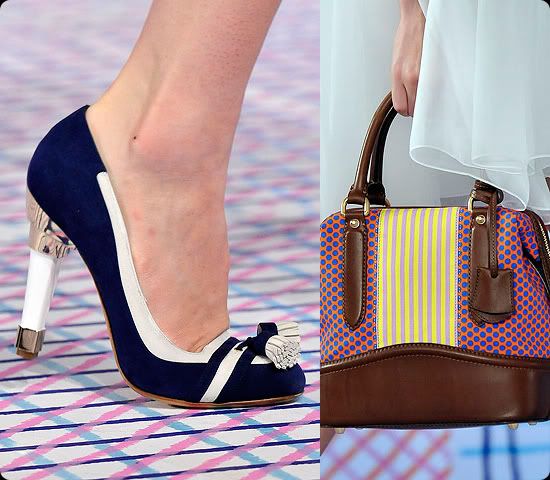 Images from style.com