Last night and this morning I dug through my closet to pull out more clothes that I don't wear often enough. I have a big messy pile of shirts of all colors and patterns in fabrics of the type that are impossible to fold nicely but luckily don't wrinkle.
I first picked out a frilly polka-dotted blouse that my grandmother made a few years ago. I loved it back then, but it hasn't been worn recently because I consider polka-dots to be much too girly and young (even thought I'm not very old myself! I like to pretend that I am, but that's another matter). Anyways, I probably just didn't know how to pair the blouse to reflect my changing tastes, because when I matched it with another in a more abstract print, I decided that I really liked the blouse after all.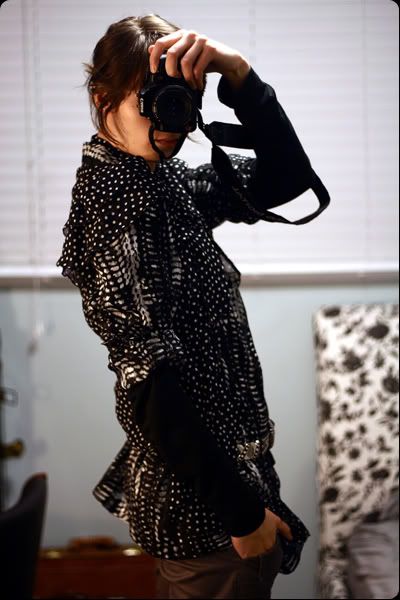 The other shirt is thrifted, and the pants are from Topshop.
The next blouse I tried on is another thrifted number. I was drawn to the splatter pattern but didn't wear it because it's rather short and boxy for my frame. I belted it up here to solve that problem.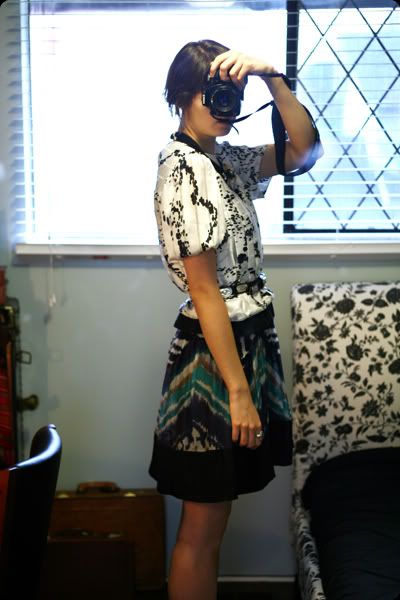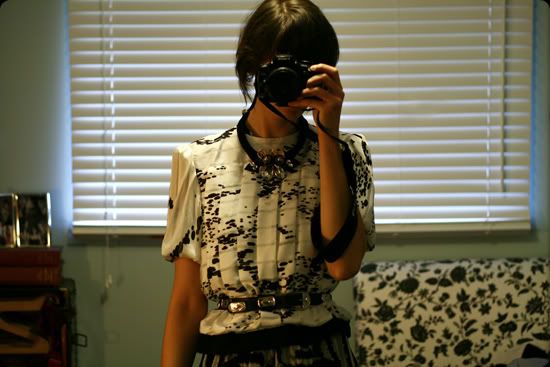 The dress underneath is from Zara.
Yesterday my mum showed me this pretty necklace she picked up for 4 bucks at Value Village. I stole it for the photo and might be borrowing it again soon. It's almost tacky but I still love it. I guess if the leaves were made of metal instead of plastic it would look more chic, but that won't stop me from wearing it.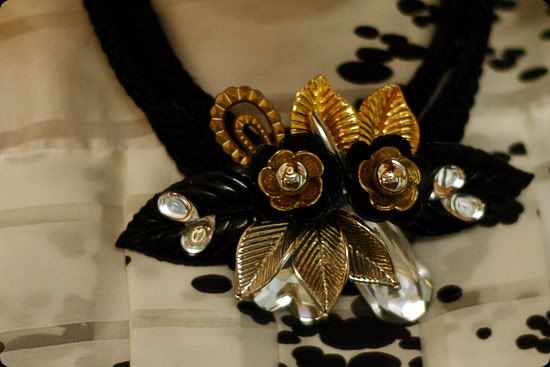 And lastly, an outfit I'm wearing right now. It's rather boring, but better reflects what I wear most often (unfortunately).