Lately I've noticed one particular colour begin to creep into my wardrobe... and my surroundings in general. It all started with painting my room a light grey-blue many months ago. Since then I've acquired quite a few items in a similar shade. It's probably the only colour that I can wear head to knees (still lacking tights and shoes). It's not quite a blue tuxedo, since I'm not pairing it with a denim bottom, but it feels like it's in the same vein.
Below I'm wearing a thrifted denim jacket, Joe Fresh Style tee, and inside-out thrifted skirt (I had the length shortened a bit). I quite like the slightly deconstructed look caused by the zipper poking out. Notice that I'm covering the labels with my hand. I haven't taken them off yet. Where is that seam ripper?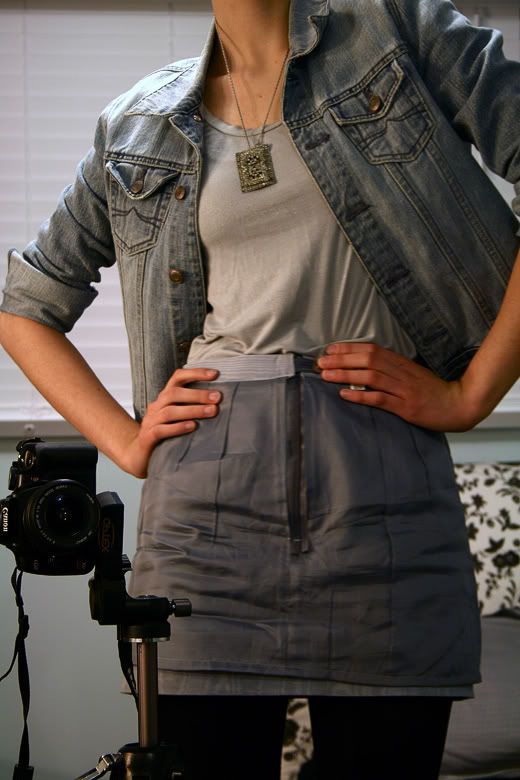 I've also finally made a Twitter account. I'm currently trying to figure out how to link it to my phone. In case you're wondering what's on my mind at other times of the day, you can check it out
here
.