Yesterday I woke up to find another blizzard outside my window. I was very peeved because I had planned to go thrift shopping that afternoon. But when the snow didn't show any sign of stopping, I decided to go out anyways. Lucky I did, because I found a few special things on my hunt.
I couldn't say no to such a vibrant jacket. Plus, it's reversible! Please excuse the rather boring styling in this photo, I was feeling a bit lazy.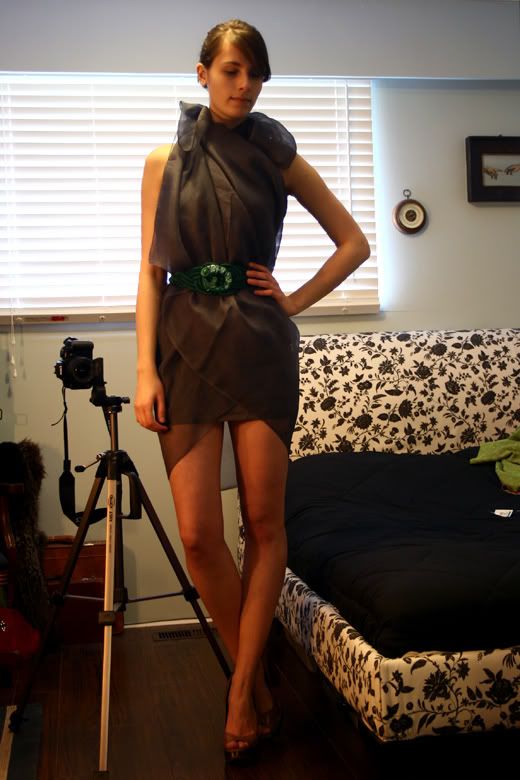 I also purchased yet another scarf to concoct yet another one of my wrap dresses. Are you guys bored of seeing these yet? Because I'm still not bored of exploring the potential of different scarves. But I am sort of sick of taking pictures of these pretty dresses in my boring old room every blog post. It would be nice to take some pictures outside underneath the nice blue sky. OH WAIT! We don't HAVE those in Vancouver anymore. In case you were wondering, I'm wearing my grey H&M skirt underneath to cover up the sheerness.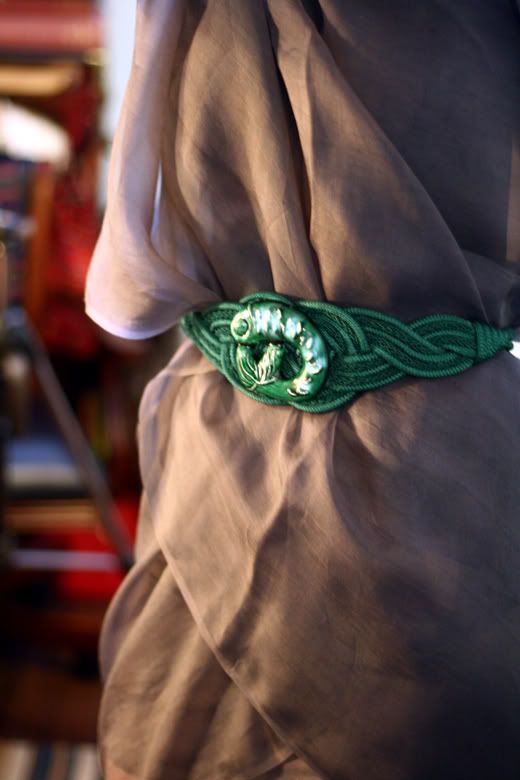 And a detail of the dress with a belt I also purchased. I think it's hand made. The little fish looks like it's ceramic and hand-painted. I couldn't resist the gaudiness.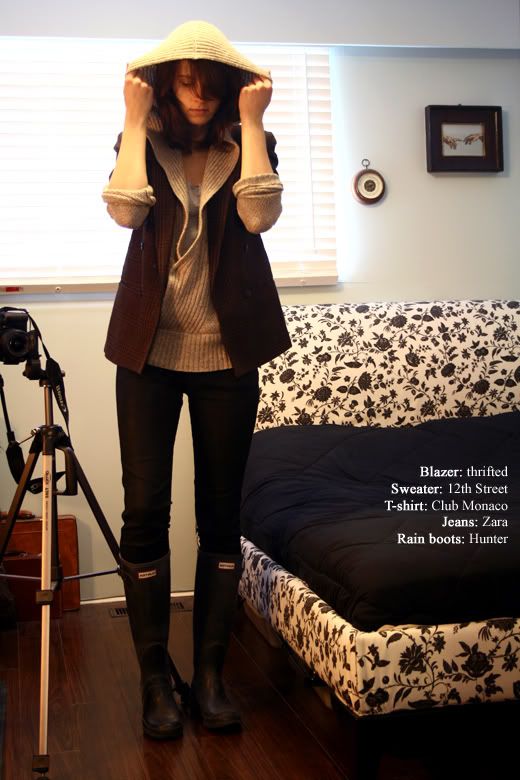 The last photo is of what I wore that day. I think slouchy sweaters, blazers and rainboots has been my uniform these past few weeks.
Wait but there's more! I also bought a lovely black body-con dress with sheer panels. I can't take a photo of it yet because it's actually floor-length (I have no idea where to wear such a length) and I'm going to have it shortened.