Today I received a short little e-mail (actually, very short as far as press releases usually go) from a new Toronto-based online magazine
Contra Mag
, asking me to check them out online. So I did, and found a very inspiring photo of model sporting a rather romantic up-do and a collar from fetish store
Ego Assassin
.
Looking through the stuff in store at Ego Assassin, I keep thinking that if I had extra cash to blow at the moment (which I don't, but one can dream) I'd love to try out the latex garter belts, sock garters, muscle tops and over boob tops. They'd make great layering pieces, adding a completely different type of fabric into the mix. And they're also a step up from the already ubiquitous latex leggings.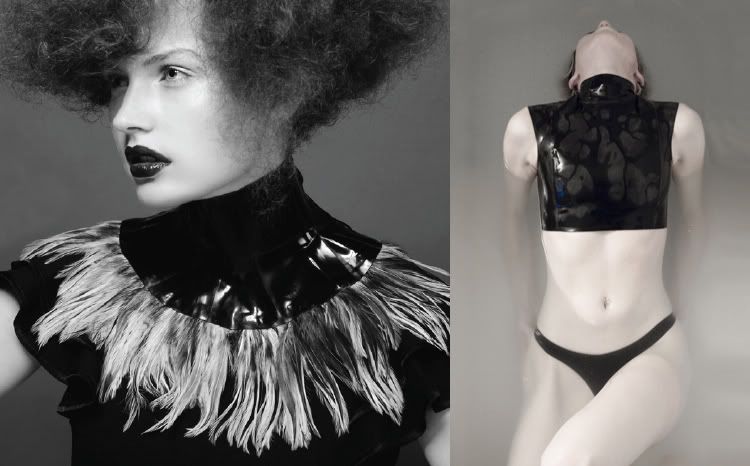 First image via Contra Mag, second image via Ego Assassin
The muscle top also reminds me of Hussein Chalayan's fall 2009 collection. I love how powerful these looks are. Sexy stuff.
Images via style.com