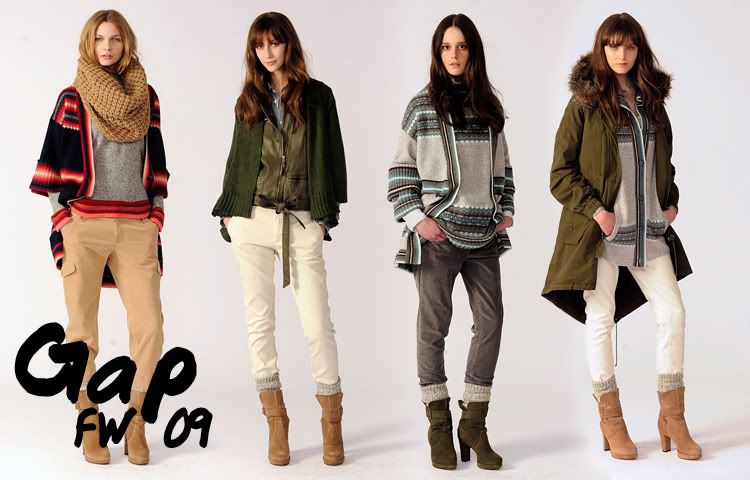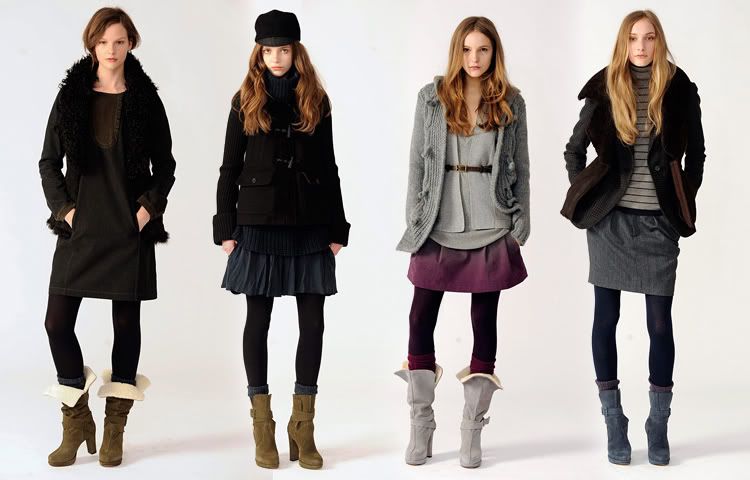 photos via style.com
Funnily enough, Patrick Robinson's new direction for the Gap has really caught my eye. It looks very campus-friendly, a great mix of American sportswear, Navajo knits and some very covetable pieces such as shearling vests and jackets. They finally managed to style their classic chinos into relevance once again, transforming the shape into a skinnier stovepipe and pairing them with sheepskin Pierre Hardy boots. Which made me pause. Pierre Hardy boots? Will these shoes be available at the Gap? Does anyone know? I love the chunky heel. Yep, I can definitely see myself trotting around campus next winter in similar outfits. I can't believe I'm craving chinos. I guess that's what good styling can do for you.
But will I buy them from the Gap? Nah, I'll probably end up thrifting a pair and adjusting them myself. But the shearling jackets and boots on the other hand, hmm...