Somarta was by far my favourite show of Tokyo fashion week. I'm surprised that I hadn't jumped on the Somarta bandwagon before, as I distinctly remember their spring 2009 collection being featured somewhere... Possibly on Style Bubble. I guess this is one of those brands I just had to rediscover by myself.
The label was started by former Issey Miyake team member Tamae Hirokawa in March of 2006. Since then, Somarta has garnered much attention for it's high-tech body wear. Every collection is styled around a full length lace body suit, created with advanced Japanese textile technology. Knitwear computer programs? Japan really is a different world. I'd like to experience it for myself someday.
Here's a look at Somarta's current fall collection, featuring strong leather neckpieces mixed in with black lace and golden jaw-gards. I'm getting the don't-mess with-me kind of vibe. I also compiled some of my favourite looks from their past collections below. I think the runway makeup in spring 2008 is the most interesting style I've ever seen.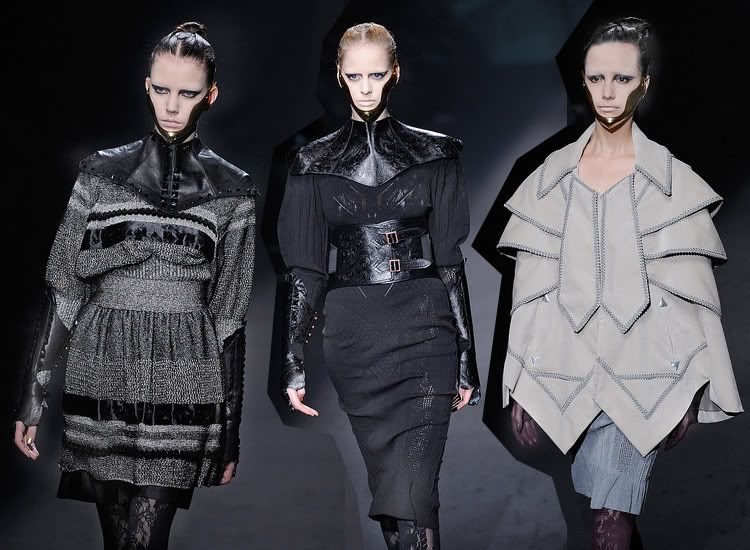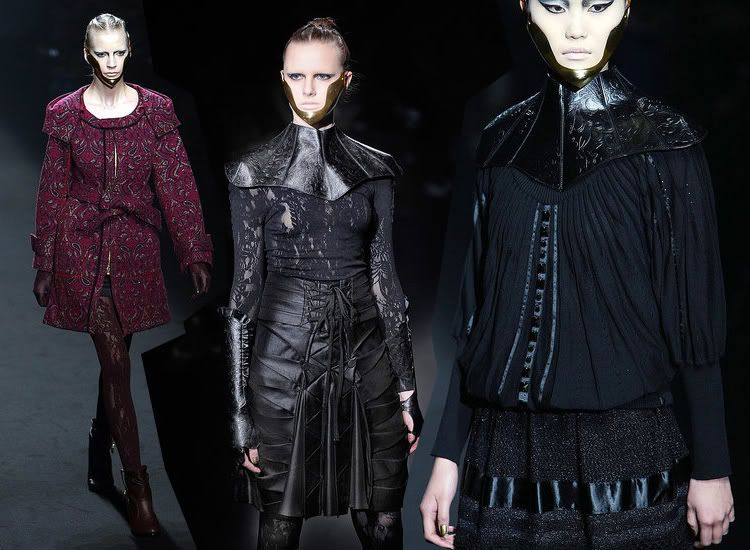 images via coutorture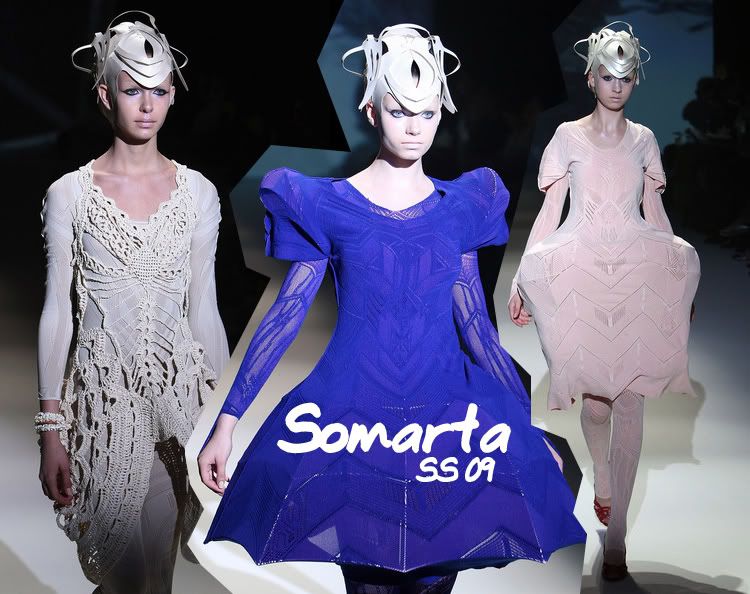 images via zimbio
images via fashion strategy forums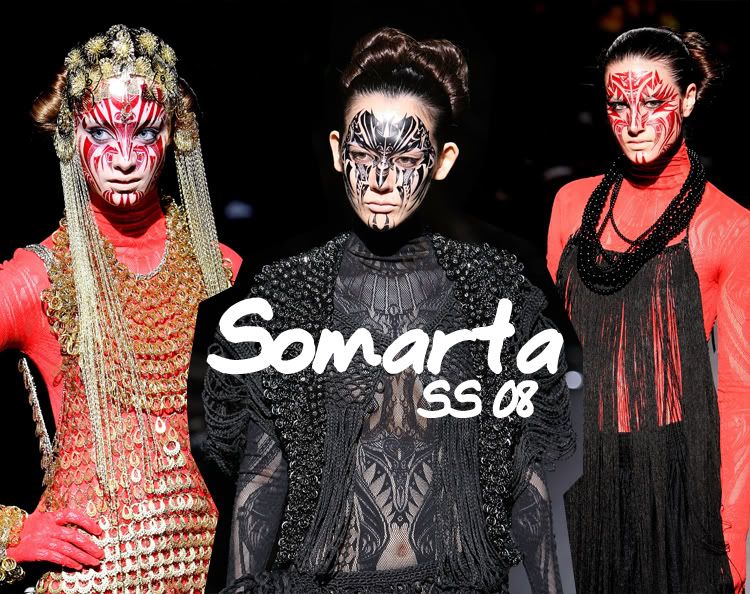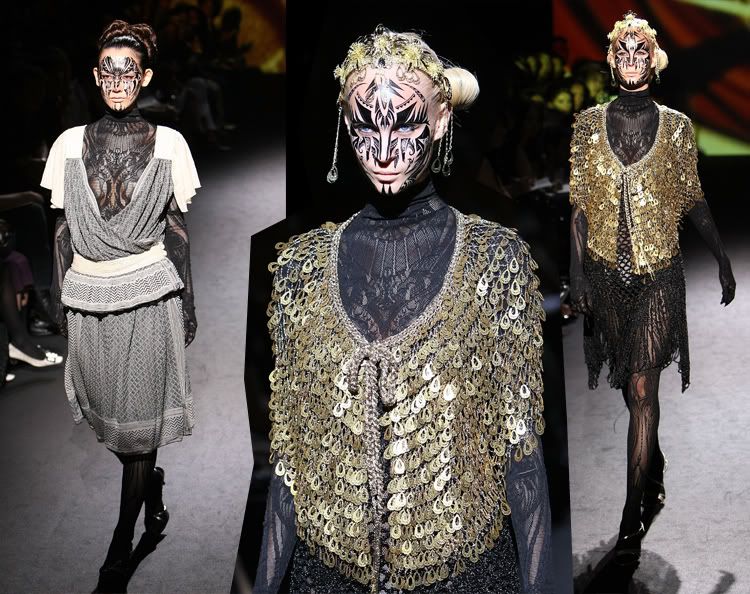 images via getty