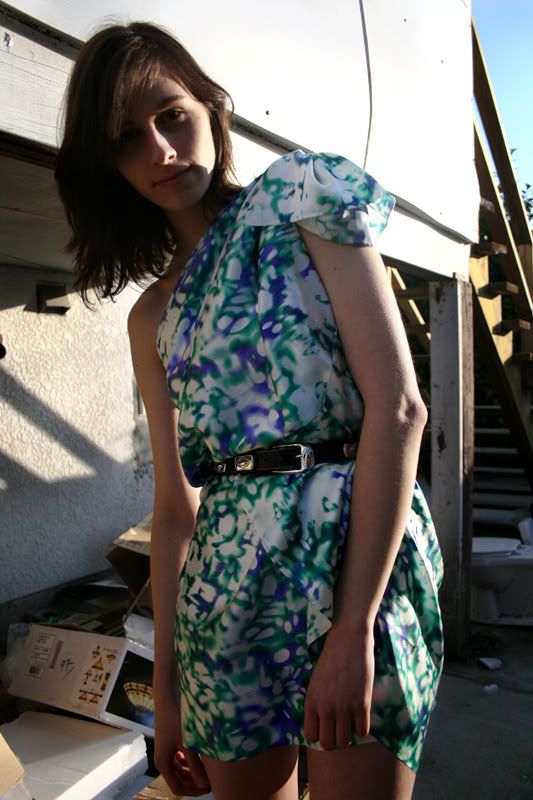 Today it was almost warm enough to wear these outfits. But only in direct sunlight. Almost. Ok it was still pretty chilly. I am eagerly anticipating summer with a large stash of scarf dresses and sheer odds and ends in my closet.
The first outfit was made from some fabric I bought at Dressew when I went shopping for trim for my sweater. This pattern elicited a surprised "oooh" and just refused to be place back onto the shelf. I've been looking for a blurry/spacy/marbled print dress for a while. I guess I just had to make one for myself. I experimented with new ways of tying the fabric here, a nice change from the usual wrap around the neck style.
Pardon the mess. I was chasing the light and had no other choice of location. My grandmother just bought new furniture for the entire downstairs.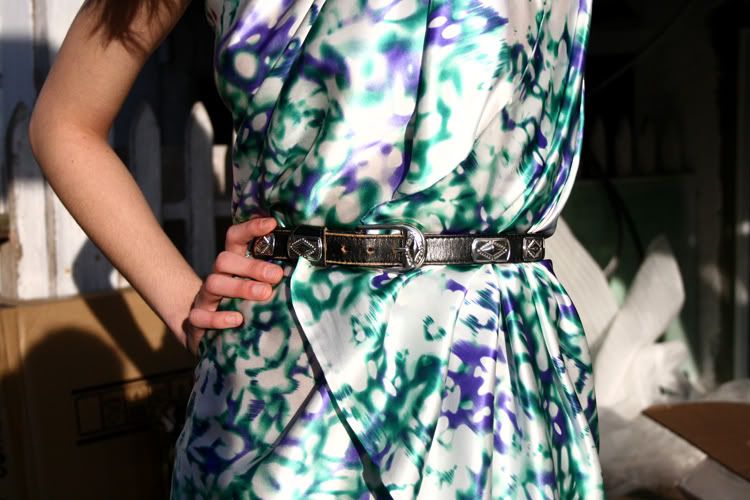 The texture on my white skirt below is a little blown out... Drat. The top was thrifted by my mum. She thought I'd like it and she was right. Although it wasn't love at first sight, it was definitely love at first wear.
That handsome German shepherd is my uncle's. He's still a puppy but he's getting very big. He kept poking his nose through the fence trying to get my attention.
The sweater I was working on in the previous post is all finished now! I took a few photos of it as well but I'll post them later.