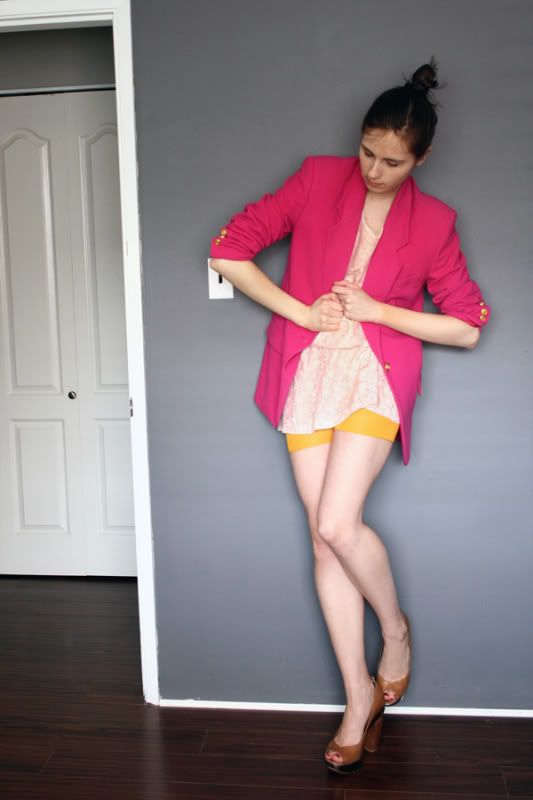 Wearing a thrifted blazer, dress, Aldo heels and yellow tights turned into shorts.
Yesterday I finished my last exam and then hung out with the boy to celebrate our second anniversary! We made ratatouille (inspired by one of our favourite movies) and had chocolate port and raspberry wine. Yum! It feels so strange to be finally done with school for the summer. I always have this lingering feeling that I should be memorizing this or writing that or waking up early for this or that. Last summer it lasted for a whole month! It's like having one of your limbs cut off and thinking it's still around every now and then... Strange.
Anyways, here is that vintage Ports wool blazer that I mentioned in my earlier post. I'm noticing that hot pink has really taken off this season. I tried to pair it with something other than black for a change though. How about yellow shorts? I'm not quite happy with the shoes in this outfit, but they are the best out of what I have so far.
I'm considering purchasing
these
heels to round out my shoe collection a little bit. I have such a wide variety of shapes and colours and textures of clothes that it is often difficult to find shoes that go with them. Does anyone else have this problem? What sort of colours does one absolutely need? I love black but it doesn't go with everything, especially with this rainbow bright outfit.