Another similar outfit for today. I'm a bit pressed for time this week because of the last leg of exams, so I seem to like reaching for the easy-to-wear neutrals. Some day I'm going to have to switch up those shoes... They go with everything though! I also broke out a hat I purchased back in September but never had the guts to wear out. It just seemed to fit this outfit very well.
Last night I went to The Noodle Box for a $5 all you can eat appetizers promotional event. It was delicious! They made me want to go back again. I guess the plan worked!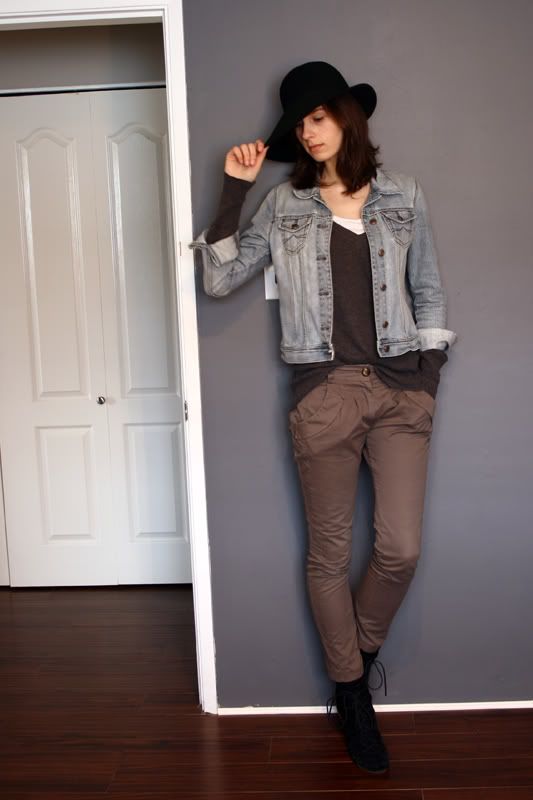 I wore a hat from
Hot Box
, thrifted denim jacket, Jacob sweater, H&M tee, Topshop pants and Aldo shoes.