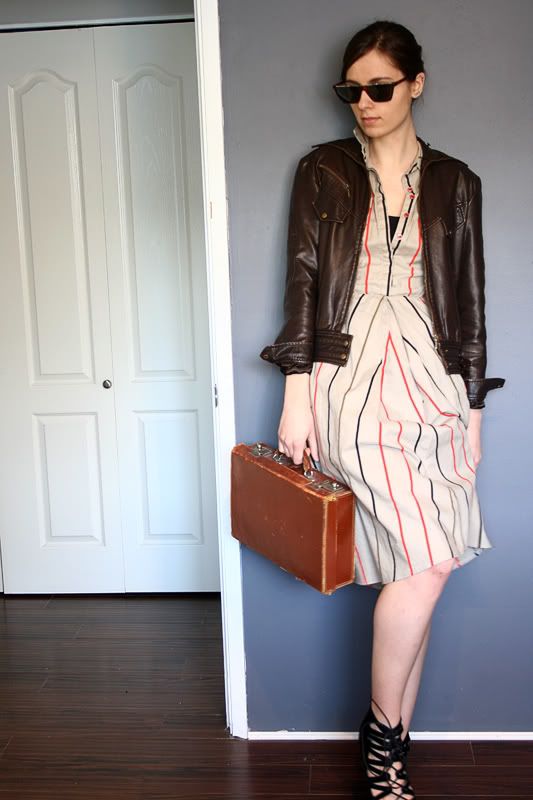 Wearing a vintage dress from C'est La Vie, thrifted leather jacket, Aldo heels, thrifted sunglasses, and vintage briefcase from a prop store on Front Street (New Westminster).
I swear I didn't wear these shoes yesterday! Actually, I'm alternating between heels and flats these days. I guess I just happen to make better posting outfits with heels on.
This morning I... almost... received my much anticipated package from Solestruck.com. Why almost? Well because the government decided to make me pay 15 bucks worth of taxes on the spot and I didn't have any cash. Is this normal when receiving online goods? I wouldn't know, since this is the biggest package I've ordered so far. Oh well, I guess the shoes will be my little reward for surviving this afternoon's statistics exam. Can't wait to pick them up tomorrow.
Edit: Unfortunately my little vintage briefcase is not cooperating with me because the locks are all wonky. I almost got my notes stuck in there! I'm glad I averted that disaster before leaving the house. It's too bad I have to switch bags.