Hey guys! Meet my clone.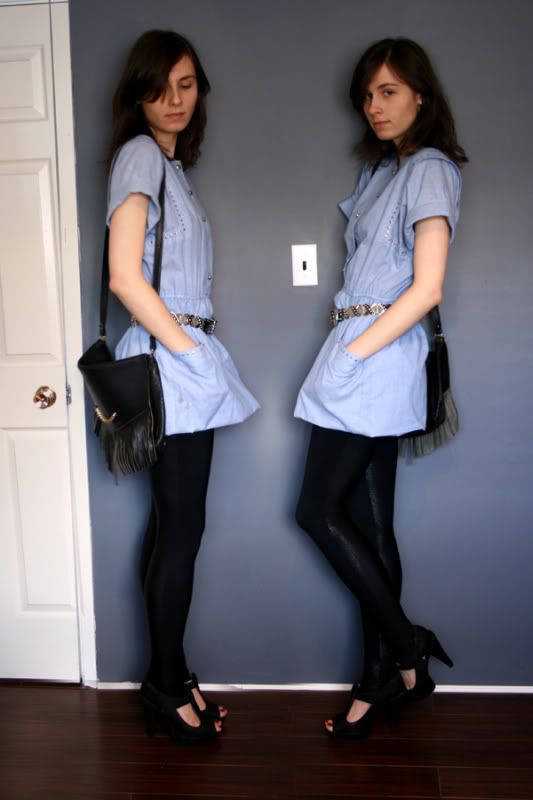 We are wearing thrifted dresses, belts, shiny pants turned into leggings, 80s bag stolen from mother's closet and Topshop heels.
We are wearing different shoes today! We would wear these pairs more often but they are just a touch too crammed in the toe-area. The leggings we are wearing were made out of stretchy shiny pants we picked up at the Salvation army and turned into leggings when we were in grade 12. Around that time, wet look leggings were just barely starting to make a buzz in the blogosphere and they were still nowhere to be found in stores, so we decided to make our own! We've since forgotten about these leggings, but decided to wear them out again today. Can you believe someone once wore these as flares? Yikes!
This studded linen dress that looks slightly like denim reminds us of the Givenchy ss 09 collection. It must be the sleeves, they look exactly the same as that top second from the right in this ad when not too rolled up.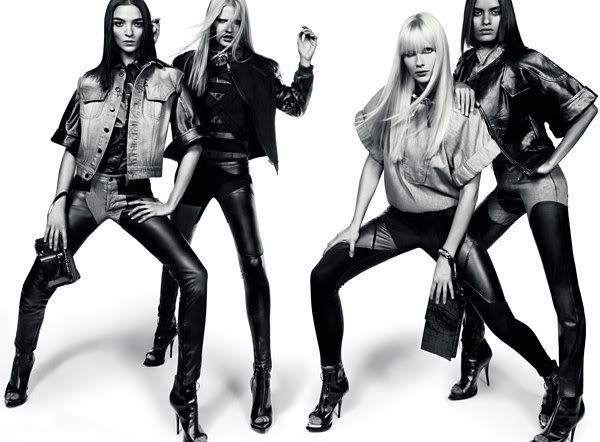 image via frillr.com