So at precisely one o'clock this afternoon I ran off to the post office to go pickup my package from
Solestruck.com
. I was extremely excited when Danielle contacted me a couple of weeks ago and said that I could pick any pair of shoes they carry, I was completely over the moon. I decided to go big or go home, and chose
this pair
of Alaia-like heels from Oh Deer.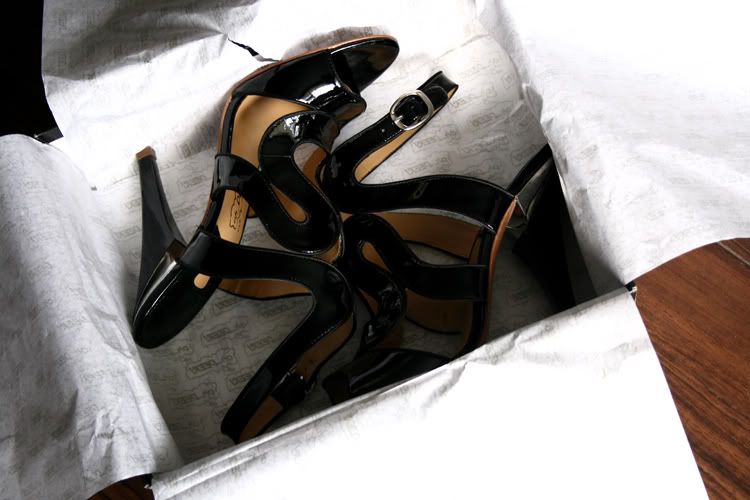 So the good news is, I got the shoes. The bad news is, they fit HORRIBLY. Firstly, the loops at the top stand about an inch away from my foot, and the loop near the toes is even off-side and uncentred. They're all loose and wiggly and I can't walk in them. I am so disappointed and reminded once again why I don't normally order big things online.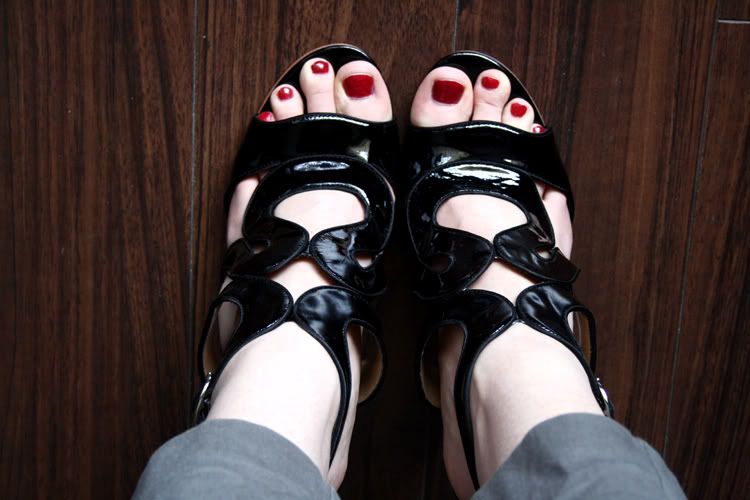 So my options are:
1) Return them, and ask for a different pair (but I can only reach Danielle on Tuesdays and I don't want to sound demanding when it was technically a free pair of shoes... with taxes... darn you government!)
2) Try to somehow have them taken in at a shoe repair shop. Is this even possible? Can they take out the straps that attach to the sole and make them shorter? Does anyone know how much this would cost?
3) Just give them away. FML.
So yeah, thanks Danielle and Solestruck for being such angels! But it's too bad it didn't work out.
For now I'll just mourn by burying myself in my Human Resources textbook. FML X 2