I've been looking forward to a weekend spent at a cabin on Galiano Island (for the Vancouverites who know where that is) all week, only to find out today that it will be raining! Wonderful. So I think resort collections should incorporate rain, don't you? Well, here are my top three anyways. I love the soft palettes at Prada and MiuMiu and Christopher Kane's venture into more photographic prints. I probably shouldn't like the atomic bomb print as much as I do, considering I'm a hardlined pacifist but, there you go. As long as it stays a vision of the past, right? Apparently the shoes are one-offs that were quickly thrown together in the studio. Mr. Kane, would you like to create a diy tutorial on that? Please?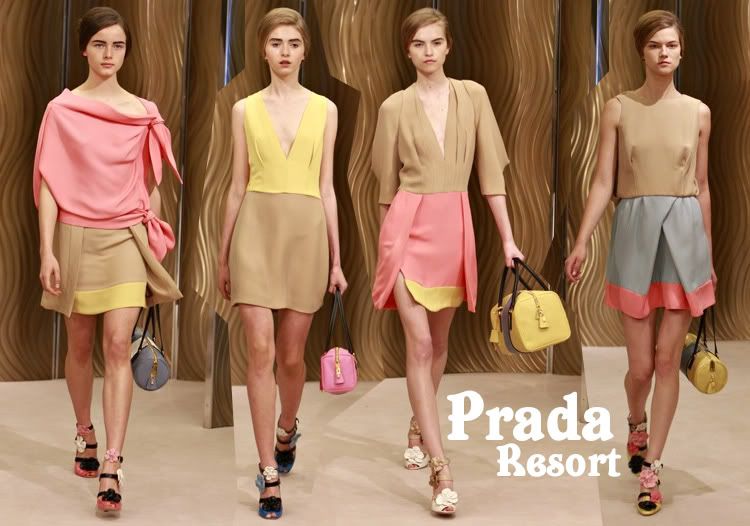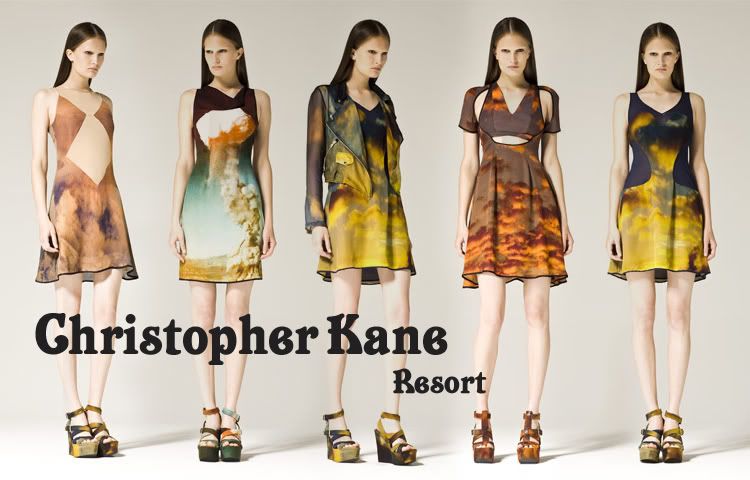 Images via style.com and wwd.com
And I've been playing around with a few colorful resort-style outfits of my own. Here's my favourite. Please excuse the awkward vacant zombie stare. I'm wearing a tie-dye shirt from
Shop Nap
, thrifted blazer, skirt, necklace, and Aldo heels. It kind of reminds me of a parrot.