Yet another long absence. Just when you all probably completely lost faith in my updating the blog, I update. What kept me away for so long, again? Well, after a rough final season I thought I didn't have enough time to continue research and outfit photos. I thought I should just completely focus on school. I thought I didn't have enough to contribute to the blogging world anyways. Then life got a little less colorful, and I missed being inspired. So here I am again, I don't think I ever really wanted to leave for good. My lack of a goodbye post kind of proves it.
But moving on, today I bundled up in anticipation for more snow and cold weather to come. I think my inspiration was a hint of the
Mociun
patterns and cozy layered outfits still floating around in my brain. It was fun to photograph.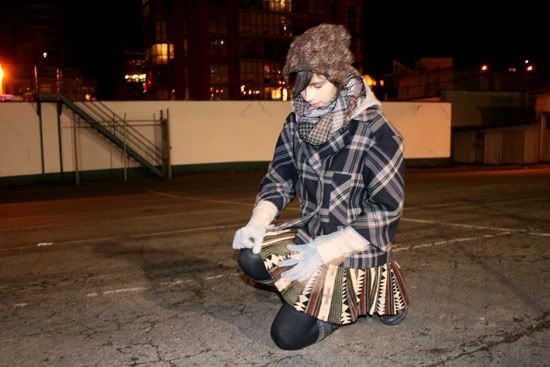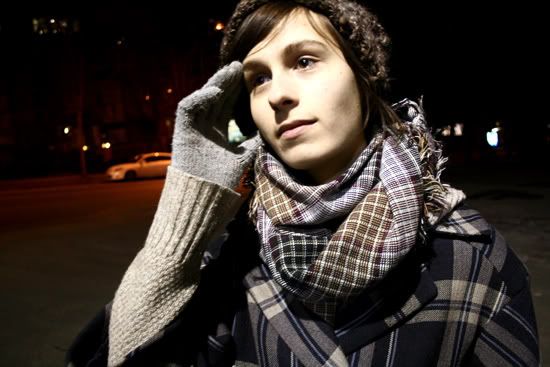 Wearing:
Zara jacket, Joe Fresh Style gloves, Hunter rain boots, Roots tights, everything else thrifted.