Last night I tried to style an outfit around this pretty floral jacket I thrifted at Value Village a couple of months ago and then never wore. I had fun following my boyfriend's silly posing orders. The one shown here was a result of "pretend you're a melting clock!" Probably inspired by the Dali print in the background. Even though it isn't The Persistence of Memory... That ironing board is a hideous relic from the 90s, but Kevin insisted I take photos with it. Oh well, the 90s are having a comeback right?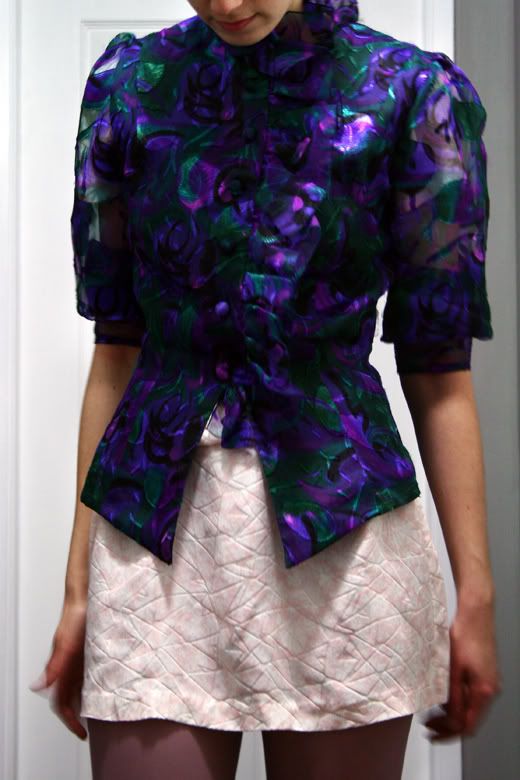 The weather has decided to be especially cruel last night and this morning, with a short bout of snow and cold winds after what has been a relatively nice couple of weeks. That means that, for the meantime at least, my hopes of breaking out some lighter fabrics have been dashed again. Today I went off to school wearing my Topshop jodhpurs and two layers of sweaters. I did try to brighten things up by mixing lime green and lemon yellow though! I haven't really been posting many of my school outfits on the blog since, to be honest, they're dreadfully boring and super casual.
I'm ready for summer to come now. Please?