I was a little worried for a couple of days when I couldn't find my USB cord to upload photos, hence the lack of outfit posts. But huzzah, it has been found! Don't you hate it when other people clean up your stuff and hide it away where you have trouble finding it? Maybe I should just stop leaving my things around the house... Anyways, a while back ago I made a post about my
sort-of Doc Martens
, but just a week after that I found these babies at my favorite thrift store. I think someone gave them away because one of the laces snapped, making them shorter, but I really don't mind leaving them partly undone at all. Well, what do you think?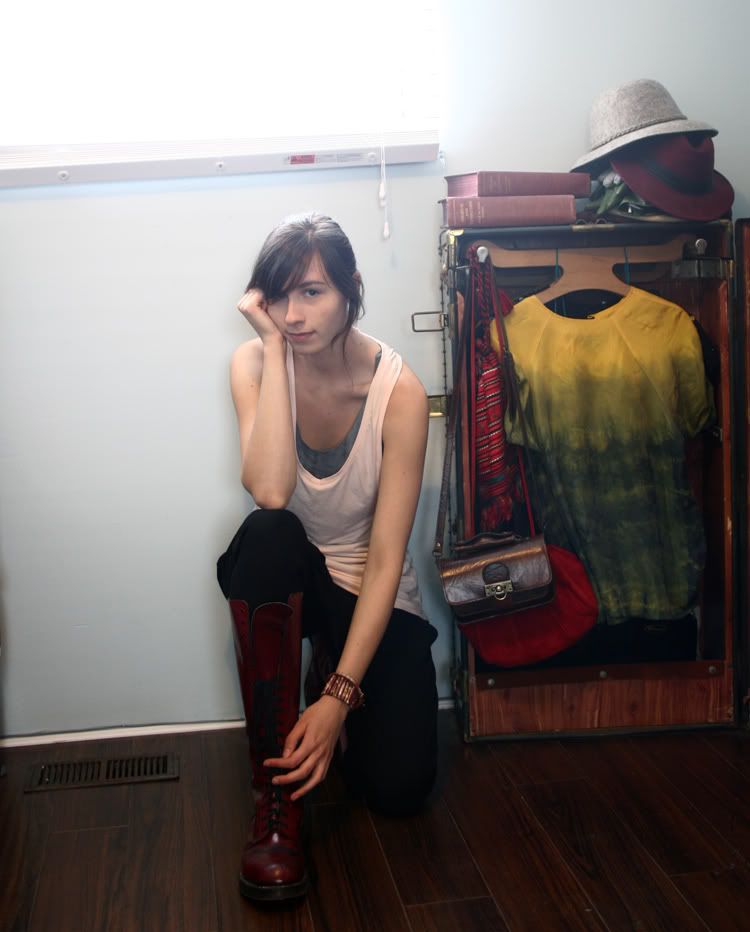 I'm off to go thrifting again before my shift. I found some nice things last night that I'm hoping are still in store...
I think I'll also be checking out the
blogger expo
going on at Holts tomorrow. If I do, I'll be reporting back!